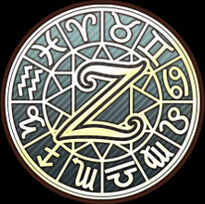 Zodiac Star Committee
(ゾディアック星導会, Zodiakku Seidoukai) is an elite ninja squadron. It and its associated characters debuted in Senran Kagura: New Wave.
Distinguishing Characteristics
While the exact nature of the school is unknown, it is believed to be a private girls academy with the Zodiac Squad acting as its elites.
Notable Characters
Members of the Zodiac Star Committee
First Year Students
Second Year Students
Third Year Students