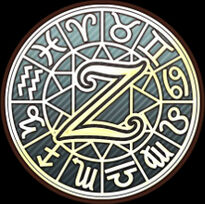 Zodiac Guiding Star Association
(ゾディアック星導会, Zodiakku Seidoukai) is an elite ninja squadron. It and
its associated characters
debuted in
Senran Kagura: New Wave
.
Distinguishing Characteristics
While the exact nature of the school is unknown, it is believed to be a private girls academy with the Zodiac Squad acting as its elites.
Notable Characters
Members of the Zodiac Guiding Star Association
First Year Students
Second Year Students
Third Year Students
Ad blocker interference detected!
Wikia is a free-to-use site that makes money from advertising. We have a modified experience for viewers using ad blockers

Wikia is not accessible if you've made further modifications. Remove the custom ad blocker rule(s) and the page will load as expected.