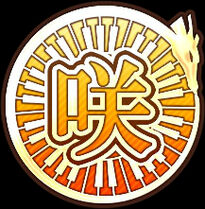 Municipal Blossoming Arts
(市立咲芸大学附属高校, Shiritsu Saki Geidaigaku Fuzoku Koukou, lit. Municipal Blossoming Arts Academy Auxiliary High School) is a ninja school. It and
its associated characters
debuted in
Senran Kagura: New Wave
.
Distinguishing Characteristics
The five notable students that belong to the school all use musical instruments as their shinobi weapons.
Notable Characters
Students
First Year Students
Second Year Students
Third Year Students
Ad blocker interference detected!
Wikia is a free-to-use site that makes money from advertising. We have a modified experience for viewers using ad blockers

Wikia is not accessible if you've made further modifications. Remove the custom ad blocker rule(s) and the page will load as expected.