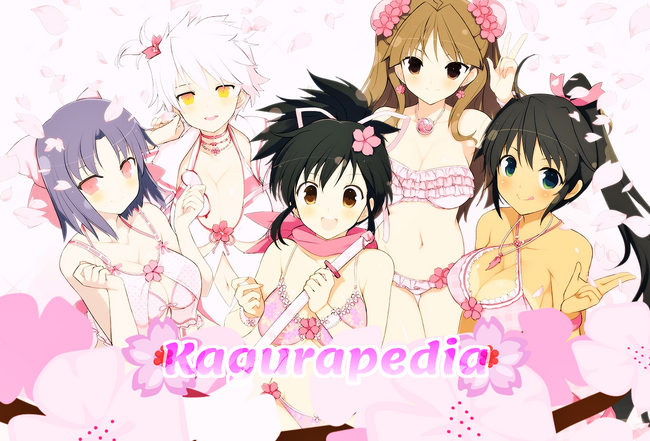 The wiki about Marvelous Entertainment's ever expanding Senran Kagura franchise that anyone can edit.
Affiliated with Senran International Academy.
This wiki has a number of 888 articles, a number of 37,044 page edits, a number of 8,266 files, and a number of 23 active users.

Senran Kagura (閃乱カグラ) is a video game series developed by Tamsoft, produced by Marvelous Entertainment, and art done by Yaegashi Nan. It was first released on September 22, 2011 for Nintendo 3DS but then later moved to PlayStation. The franchise revolves around groups of female shinobi, and has received several manga and anime adaptations.

---
Mobile Games
---
If you're new to Wikia, please use the links above to get started and learn how to edit and manage a wiki.
You can contribute to
Kagura Wiki
using the box below to create a page:
Your help is much appreciated here!
What upcoming Senran Kagura title are you looking forward to the most?
Ad blocker interference detected!
Wikia is a free-to-use site that makes money from advertising. We have a modified experience for viewers using ad blockers

Wikia is not accessible if you've made further modifications. Remove the custom ad blocker rule(s) and the page will load as expected.