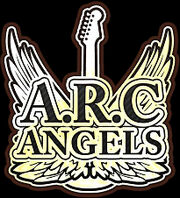 A.R.C. Angels
is a rock band made up of five highschool girls.  These girls are also ninja students, and fight using their instruments as weapons.
Distinguishing Characteristics
While they all wear similar school uniforms when not in their shinobi transformation state, it is unknown what school the members of the band belong to.
Notable Characters
Members of A.R.C. Angels
First Year Students
Second Year Students
Third Year Students
Ad blocker interference detected!
Wikia is a free-to-use site that makes money from advertising. We have a modified experience for viewers using ad blockers

Wikia is not accessible if you've made further modifications. Remove the custom ad blocker rule(s) and the page will load as expected.